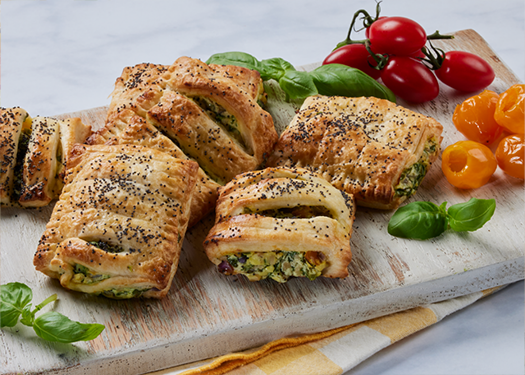 17 Aug

Vegetarian Picnic Rolls

Shredded spinach, chopped PEPPADEW® Yellow Piquanté Peppers, toasted hazelnuts, and ricotta cheese bound together and encased in puff pastry and baked until crisp and golden makes a great alternative to a sausage roll.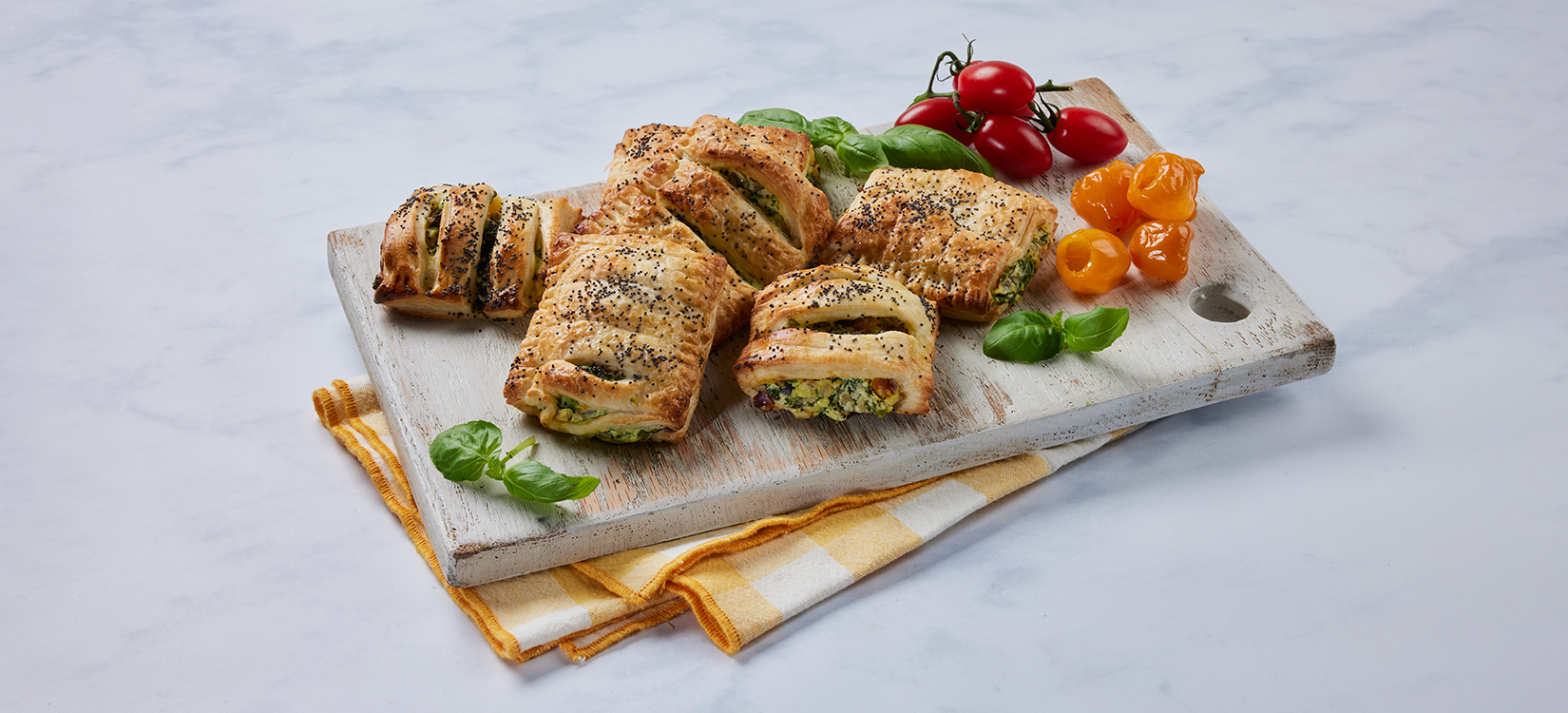 For the filling:
220g ricotta cheese
1 small red onion, peeled and finely chopped
75g spinach, shredded
50g PEPPADEW® Yellow Piquanté Peppers, drained and chopped
25g roasted hazelnuts, chopped
1 egg, lightly beaten
Salt and freshly ground black pepper to taste
For the pastry:
1 pack ready rolled puff pastry
1 egg, beaten
1 tbsp milk
1 tsp poppy seeds
Preheat the oven to 200C fan/gas mark 7.
Mix all of the ingredients for the filling together.
Roll out the pastry and divide into 2, lengthways.
Divide the filling into 2 and place along the centre of each length of pastry.
Make slashes in the un-topped pastry, fold over to enclose the filling to making 2 pastry parcels. Seal the edges and divide each parcel into 3-4 portions.
Place the picnic rolls onto a non-stick baking tray, brush with egg wash and sprinkle with poppy seeds.
Mix the egg and milk together to make an egg wash.
Brush the picnic rolls with the egg wash and sprinkle with poppy seeds.
Bake for 10- 15 minutes or until the pastry is risen, golden and cooked through.
Serve hot or cold.
Leftover egg wash can be used for scrambled egg or omelette.
Lunch, packed lunch, picnics, parties.