10 Dec

Roasted Vegetables

Roasted veggies provide a sweet and rich flavour with a hearty texture.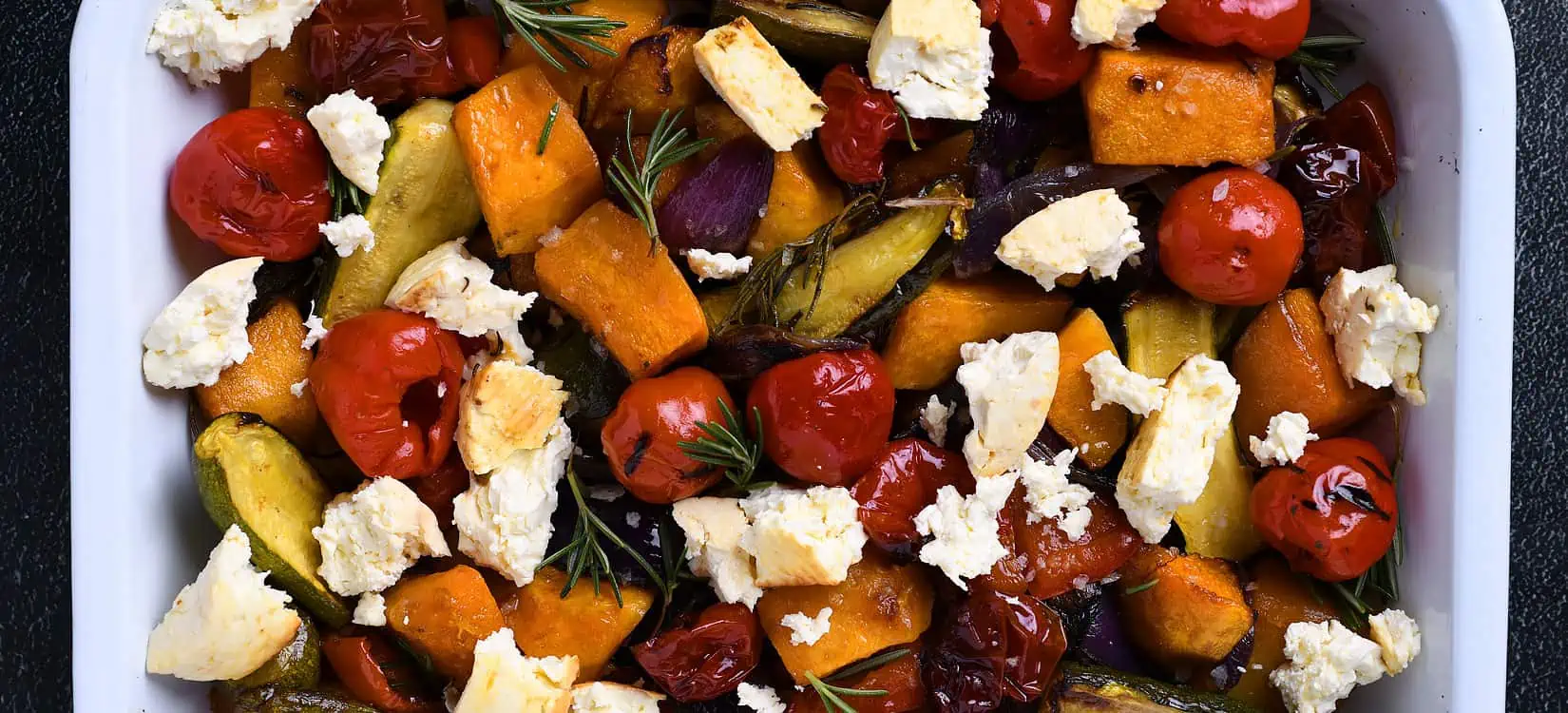 800 g assorted vegetables of your choice, butternut, sweet potato, courgettes & red onion
12 PEPPADEW® Sweet Piquanté Peppers Mild Whole or Hot Whole
4 sprigs rosemary
100 ml olive oil
Sea salt & ground black pepper
100 g feta cheese
Arrange the vegetables in a baking dish with the PEPPADEW® Sweet Piquanté Peppers and rosemary.
Drizzle wit olive oil and season well.
Roast or bake for 30 – 40 minutes or until cooked through. Place feta over the vegetables and cook for a further 5 – 10 minutes until the feta is soft.
Serve hot with crusty bread.
Serve as a side, or a full meal.