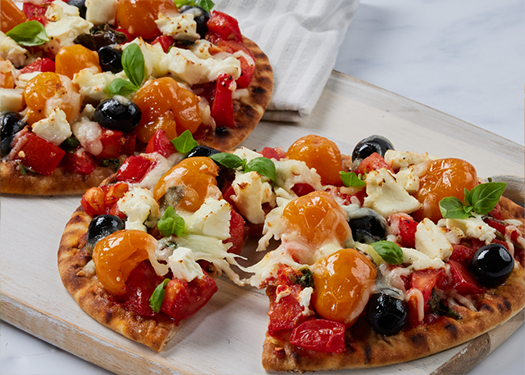 17 Aug

Greek-Style Flatbread Pizza
Greek-Style Flatbread Pizza
Greek-style mini flatbread smothered with fresh tomato topping, PEPPADEW® Piquanté Yellow Peppers, black olives, freshly torn basil leaves, crumbled feta and grated mozzarella baked until golden.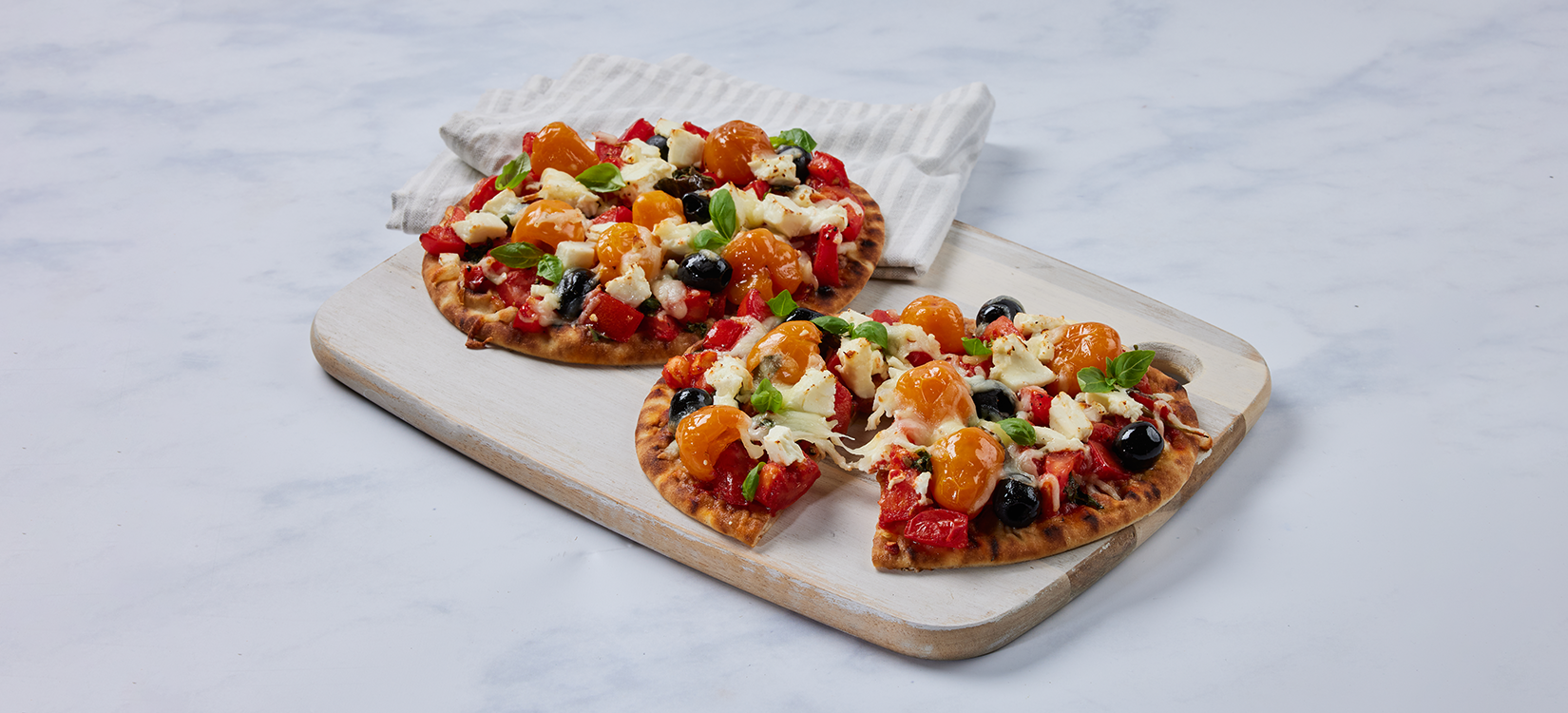 2 large vine tomatoes, chopped
1 fat clove garlic, peeled and crushed
1 tbsp tomato purée
1 tsp dried oregano
2 tbsp fresh basil, shredded
Salt and freshly ground black pepper to taste
2 Greek-style flatbreads
6 PEPPADEW® Yellow Piquanté Peppers, drained
12 black olives
50g feta cheese, crumbled
40g mozzarella cheese, grated
Garnish
Preheat the oven to 180°C fan/gas mark 6.
Mix the tomatoes, garlic and tomato purée together. Stir in the oregano, basil and seasoning.
Place the flatbreads onto a pizza tray and top with the tomato mixture, Yellow Piquanté Peppers, olives and cheeses.
Bake for 8-10 minutes until the cheese is melted and just beginning to brown.
Garnish with basil or oregano and serve hot or cold.