10 Dec

Chicken Skewers

Great to PEP UP your BBQ's.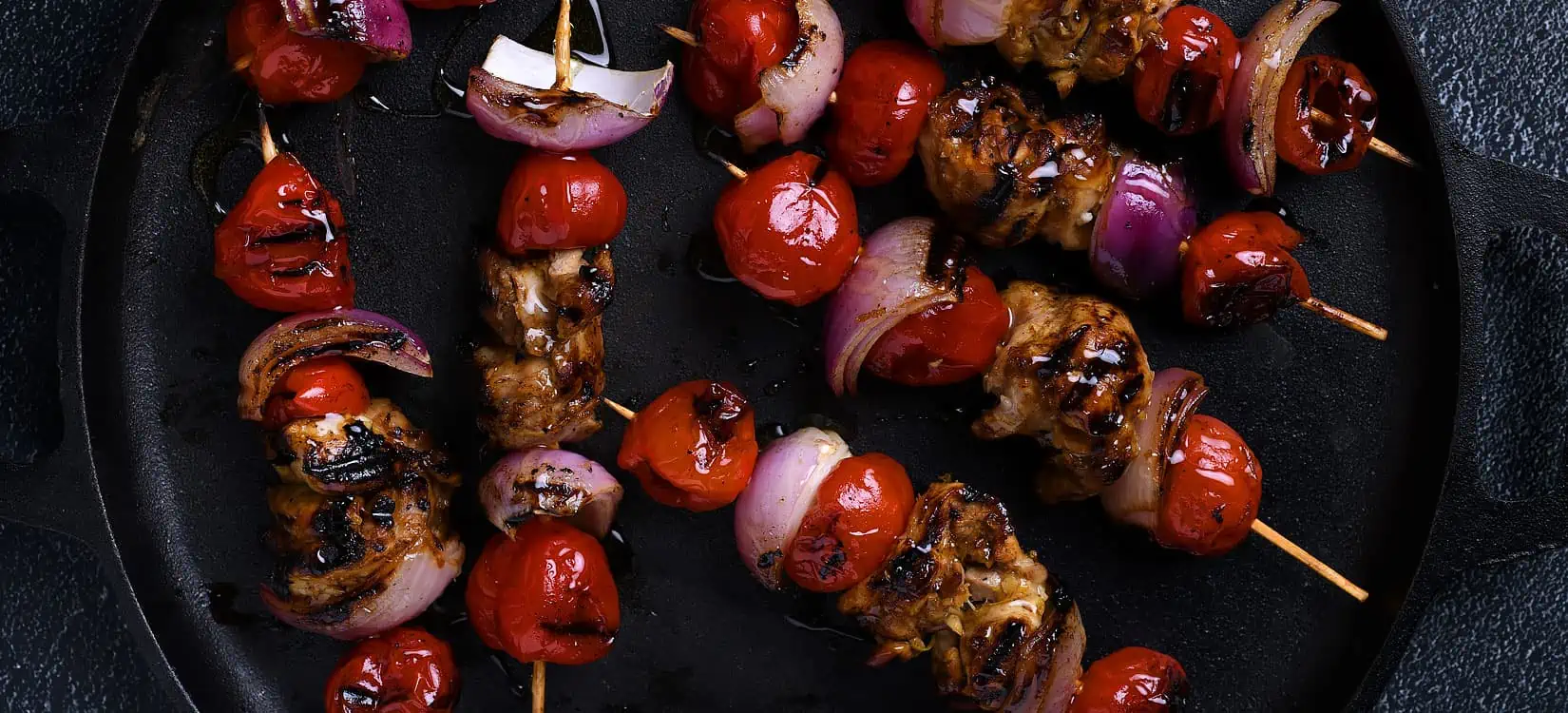 12 wooden skewers, soaked in cold water
3 garlic cloves, roughly chopped
Knob of fresh ginger roughly chopped
1 orange grated zest and juice
2 tablespoons honey
1 tablespoon light soy sauce
2 tablespoons vegetable oil
8 small skinless boneless chicken thigh fillets
2 red onions, cut into wedges
Start by making a quick marinade for the chicken thighs. Whizz the garlic, ginger, orange juice & zest, honey, soya sauce and oil with a stick blender.
Pour over the chicken thighs and marinade for 20 – 30 minutes.
To make the kebabs: thread the chicken, onion and PEPPADEW® Sweet Piquanté Peppers onto the wooden skewers, then cook on a griddle pan or over a barbecue for 7 – 8 minutes each side or until the chicken is thoroughly cooked and golden brown. Turn the kebabs frequently and baste with the marinade from time to time until evenly cooked.
Serve with a green salad
Serve with a fresh salad.