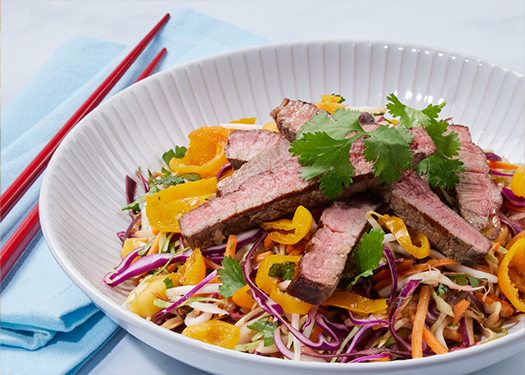 17 Aug

Oriental Salad

A crunchy salad of shredded white and red cabbage, grated carrot, red onion, PEPPADEW® Yellow Piquanté Peppers, diced chopped mango and bean sprouts dressed with a mix of soy sauce, fresh lime juice, garlic, ginger, chopped coriander, diced fresh chilli and peanut butter. Perfect topped with seared prawns, tofu or strips of seared beef.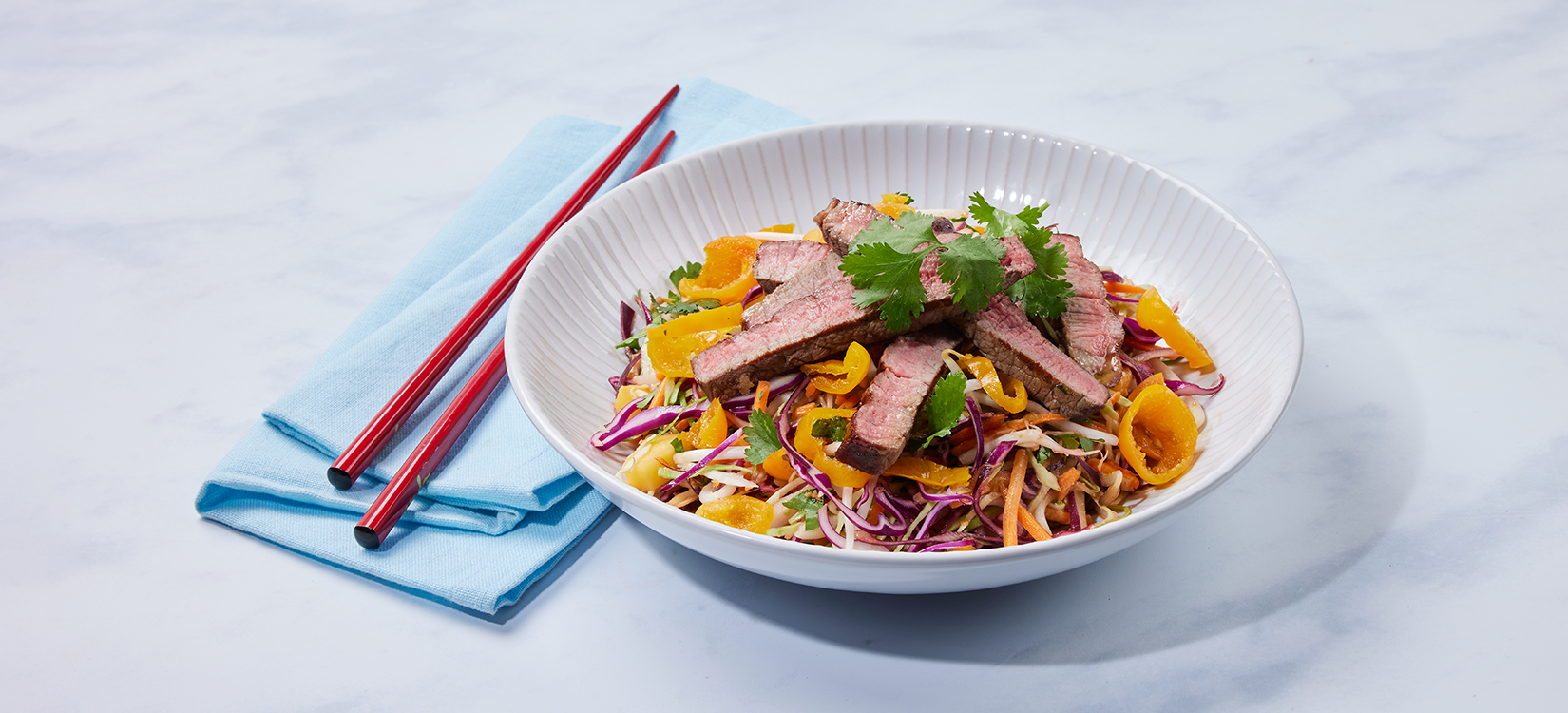 For the salad:
75g red cabbage, shredded
75g white cabbage, shredded
100g carrot, peeled and grated
150g beansprouts
50g red onion, peeled and thinly sliced
100g mango, diced
50g PEPPADEW® Yellow Piquanté Peppers, sliced
2 tbsp fresh coriander, chopped
For the dressing:
2 limes, rind and juice
2 tbsp extra virgin olive oil
2 tbsp soy sauce
1 tbsp crunchy peanut butter
1 fat clove garlic, peeled and crushed
2 tsp ginger, grated
To serve:
Mix all of the salad ingredients together in a bowl.
Combine the dressing ingredients together and spoon over the salad.
Sear the steaks in a hot griddle pan for a couple of minutes each side or until cooked to your liking. Slice thinly.
Spoon the salad into a serving bowl, top with the slices of steak and serve.
Lunch, dinner, picnics, celebrations.