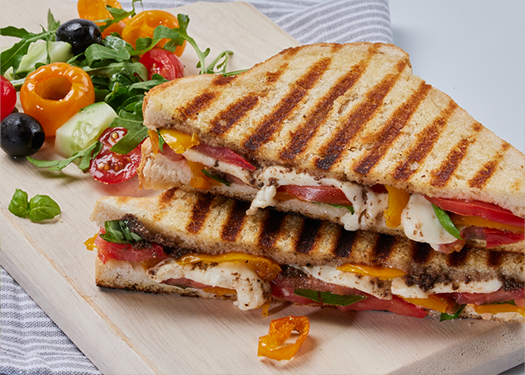 17 Aug

Griddled Doorstep Toasties
Griddled Doorstep Toasties
Thick slices of buttered bloomer bread sandwiched together with a layer of tapenade, slices of mozzarella, PEPPADEW® Yellow Piquanté Peppers and juicy sliced tomatoes are cooked on a griddle pan until golden and crisp on the outside.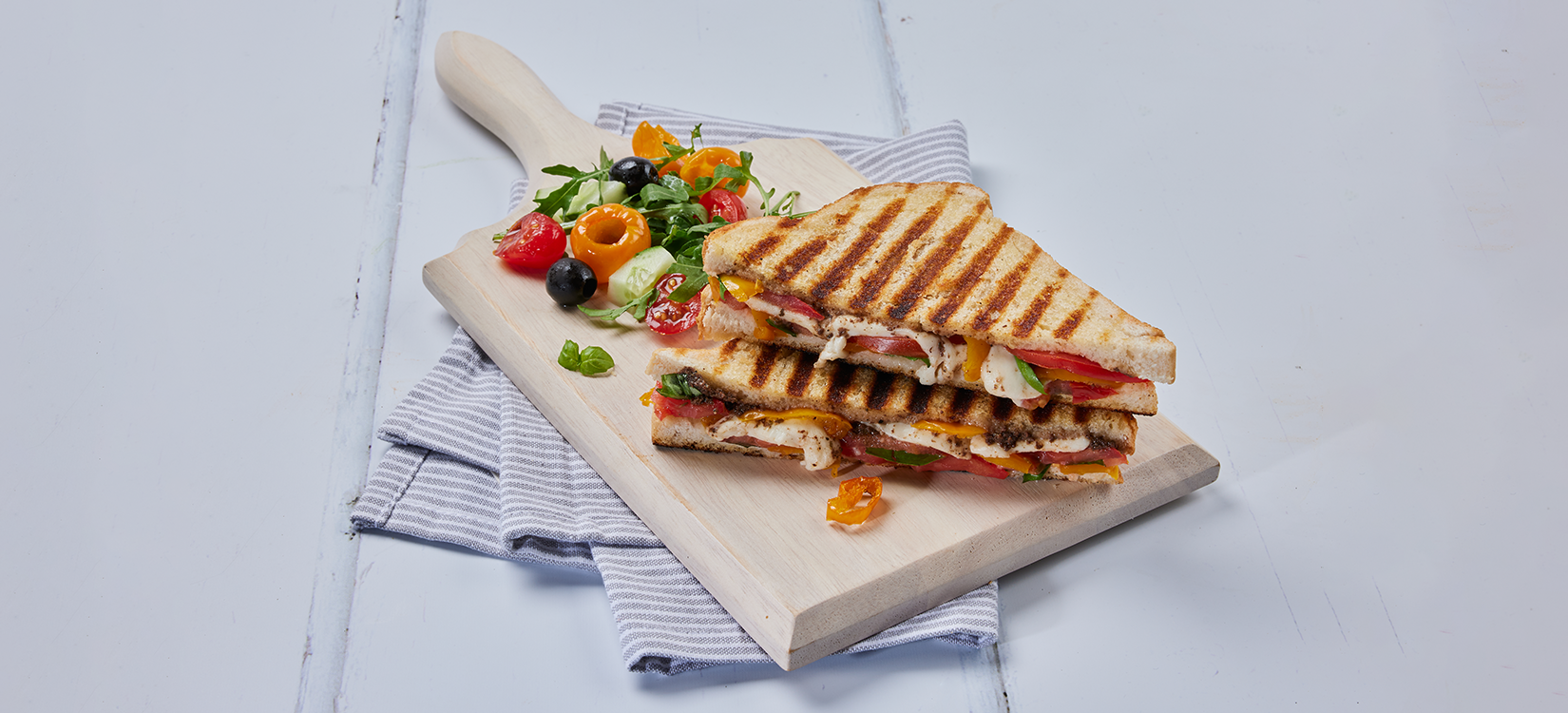 Place 2 slices of bread buttered side down onto baking parchment (to prevent the bread from sticking to the chopping board).
Top each slice with tapenade, mozzarella, tomato, basil leaves and sliced Yellow Piquanté Peppers. Top with the second slices of bread, buttered side up.
Heat a griddle pan or frying pan over a medium high heat and cook the sandwiches for 1-2 minutes, turning over during cooking until the bread is golden and crisp.
Serve immediately.
Breakfast, brunch, lunch, light meal.