10 Dec

Salmon Plate

High in vitamins and infused with a zesty Salsa.  Sure to impress anyone lucky enough to try it!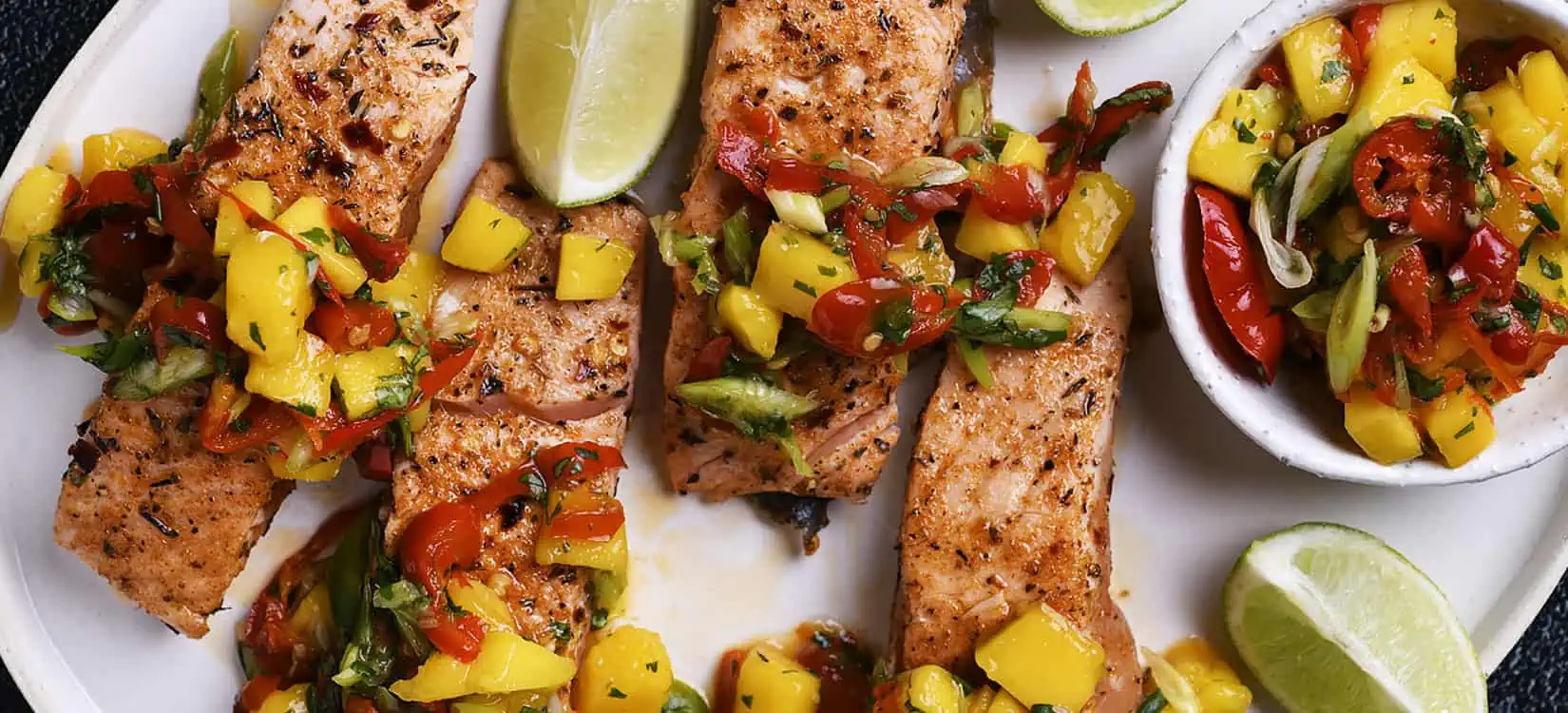 4 pieces salmon fillet
2 teaspoons Cajun spice
1 tablespoon olive oil
Zest and juice of 1 lime
1 ripe mango, peeled, stones and diced
2 spring onions, sliced
Small bunch of coriander, chopped
Salt & pepper
Rub the seasoning over the salmon, drizzle the olive oil onto a hot flat grill plate and place the salmon pieces skin side down onto the grill.
Cook for 2-3 minutes to char the skin, turn and cook for a further 4-5 minutes.
Remove, cover and rest for a few minutes before serving with the salsa
Serve with Ciabatta bread on the side.