09 Dec

Beef in Black Bean Sauce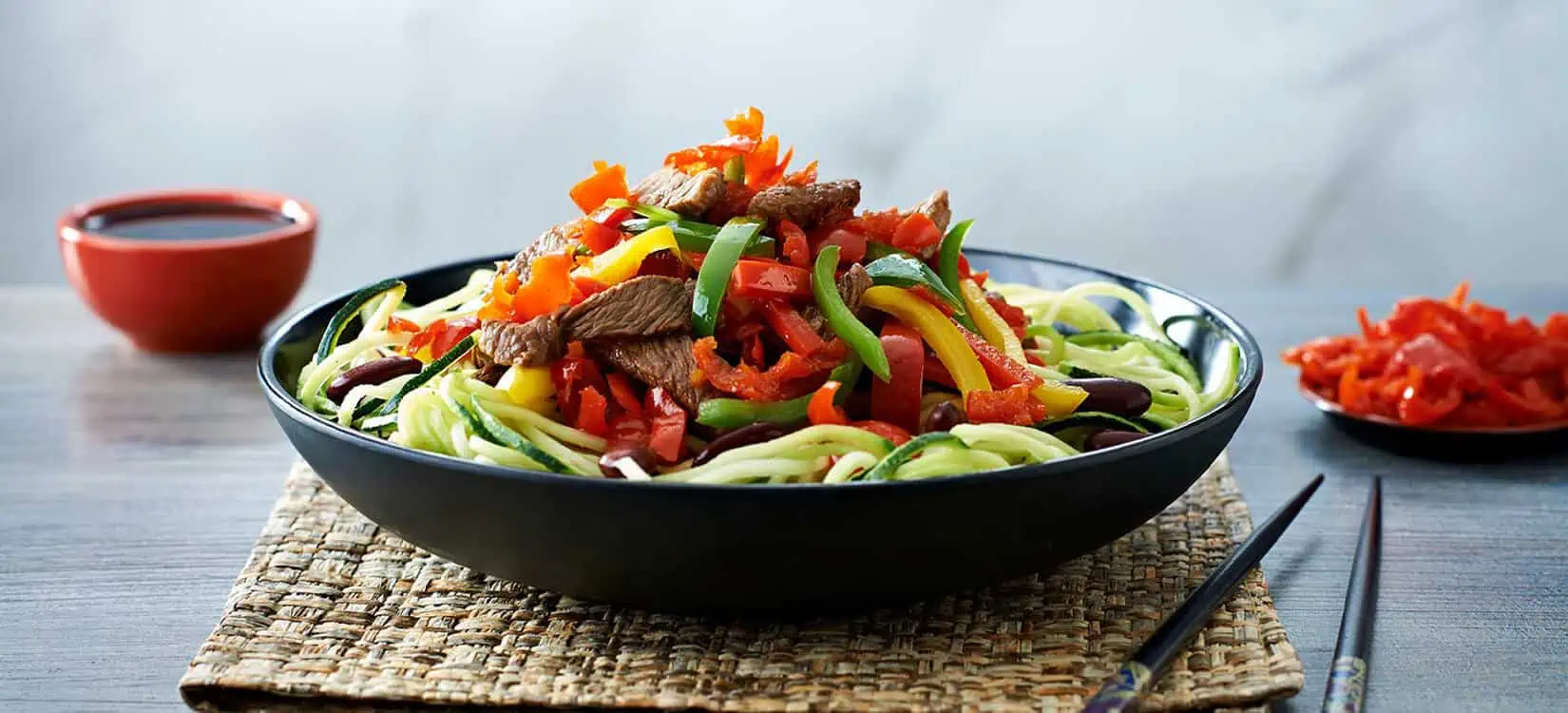 For the marinade:
400g beef strips
1 tsp sugar
1 salt
2 Tbsp dark soya sauce
1 Tbsp rice wine
1 Tbsp oil
For the dish:
1 cup julienne peppers, red, green and yellow
2 tsp black bean paste
1 Tbsp garlic, chopped
2 tsp ginger, chopped
1 beef stock cube
4 tsp water
¼ tsp sugar
4 Tbsp oil for frying
410 g red kidney beans
4 Tbsp PEPPADEW® Sweet Piquanté Peppers Mild Chopped
500g baby marrow noodles, cooked
Combine all the ingredients for the marinade together, and marinate the beef for 30 minutes.
In a pan, heat the oil and add the beef, to brown.
Add the garlic, ginger and black bean paste.
Add the stock, julienne mixed peppers water and sugar, and mix well.
Add the PEPPADEW® Sweet Piquanté Peppers chopped and red kidney beans, remove from the heat and serve over baby marrow noodles.