09 Dec

Quinoa Salad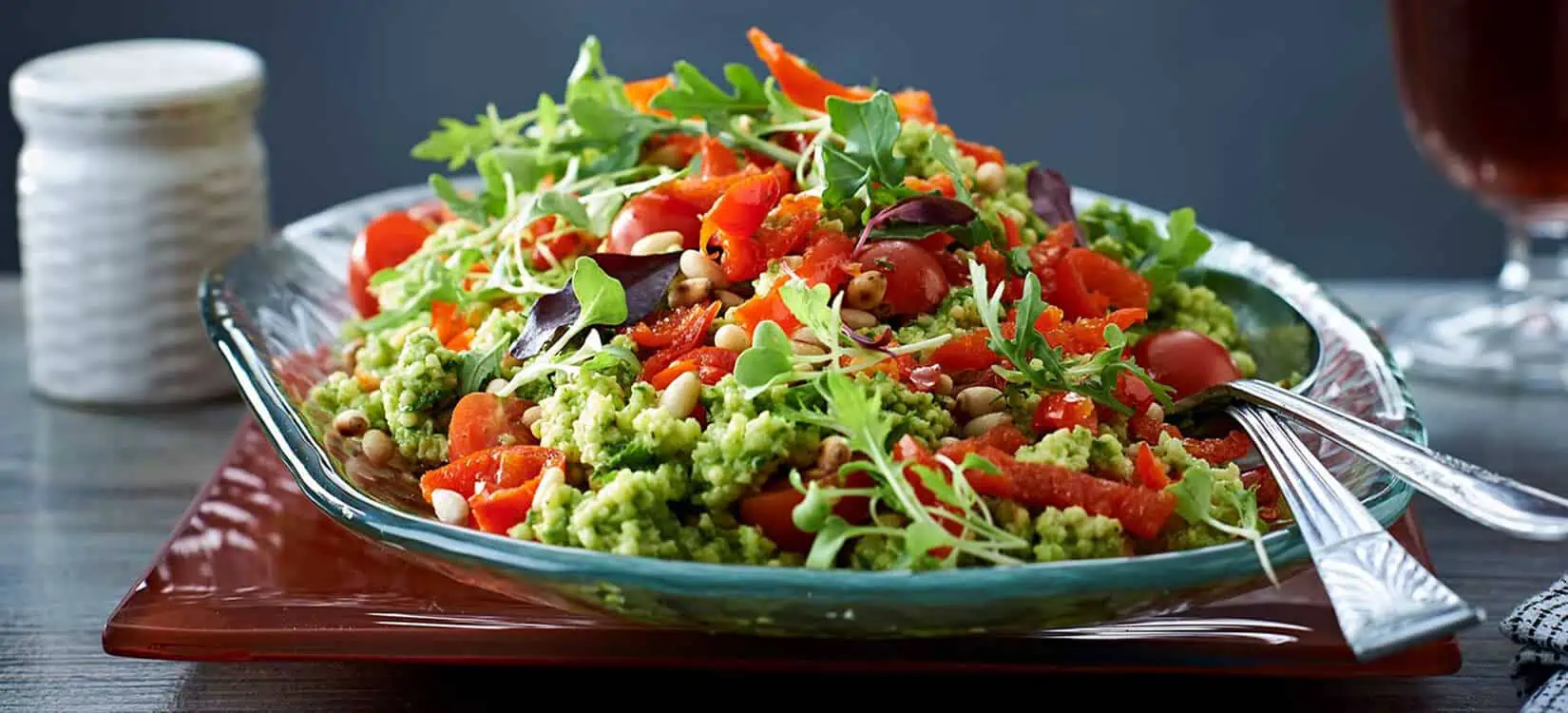 4 cups hot vegetable stock
2 cups of Quinoa
350 g baby marrow, grilled and sliced
200g Green beans, diced and blanched
80 g pine nuts, lightly toasted
60 red onion, diced
1 tsp garlic, crushed
2 Tbsp lemon juice
1 cup basil leaves
Pour the hot stock over the Quinoa and cover for 10 minutes.
Add the baby marrow, green beans, PEPPADEW® Sweet Piquanté Peppers Mild Chopped, pine nuts, red onion garlic and lemon juice, and mix well.
Add the basil leaves roughly torn to the salad and serve.
Add grilled chicken strips for a meat option.