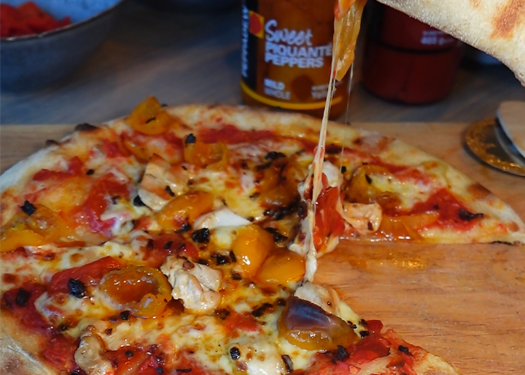 09 Oct

Spicy Chicken & Yellow Piquanté Pepper Pizza
Spicy Chicken & Yellow Piquanté Pepper Pizza
A Neapolitan pizza with chicken, PEPPADEW® Yellow Piquanté Peppers and a hint of chilli. Created by @themancuniancook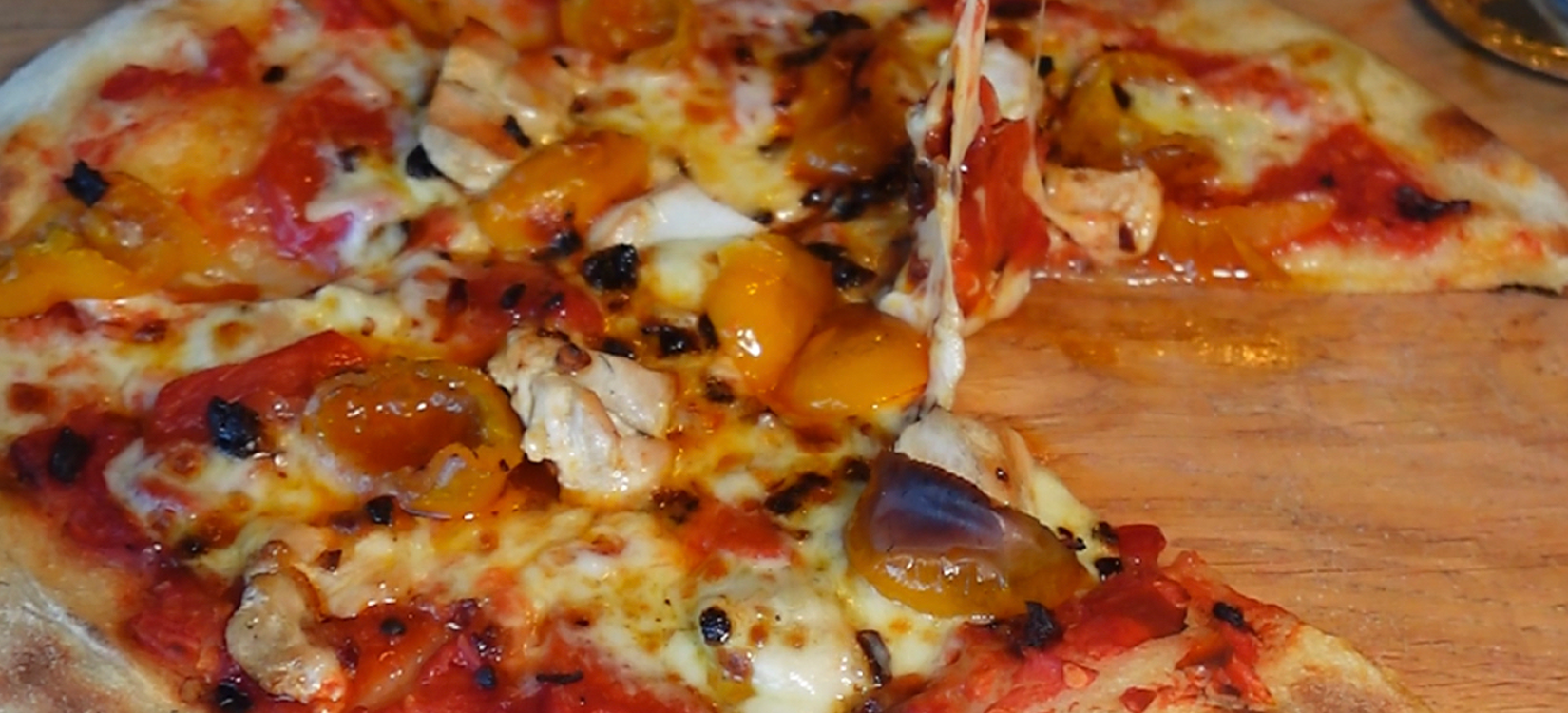 Pizza base
100g cooked chicken
1 jar roasted red peppers
1 jar chipotle chilli flakes
Chilli oil to serve
1 tin San Marzano tomatoes
1 packet grated mozzarella
Preheat the oven to 180C fan.
Squeeze the tomatoes in your hands to form a smooth pasta base.
Chop the chicken into bitesize pieces.
Chop the roasted red peppers into bitesize pieces.
Chop the Yellow Piquanté Peppers in half.
Shape your pre-bought pizza dough into your desired shape.
Add the San Marzano tomatoes to the base of the pizza.
Top with a generous sprinkling of the mozzarella.
Add your toppings.
Bake as per the pizza base instructions, until it is cooked through.
Serve with a drizzle of chilli oil.
Partner the PEPPADEW® Yellow Piquanté Peppers with the PEPPADEW® Roasted Red Peppers for an additional smoky tone to your pizza. These work great with the smoky chipotle chilli flakes.