09 Dec

Spatchcock Chicken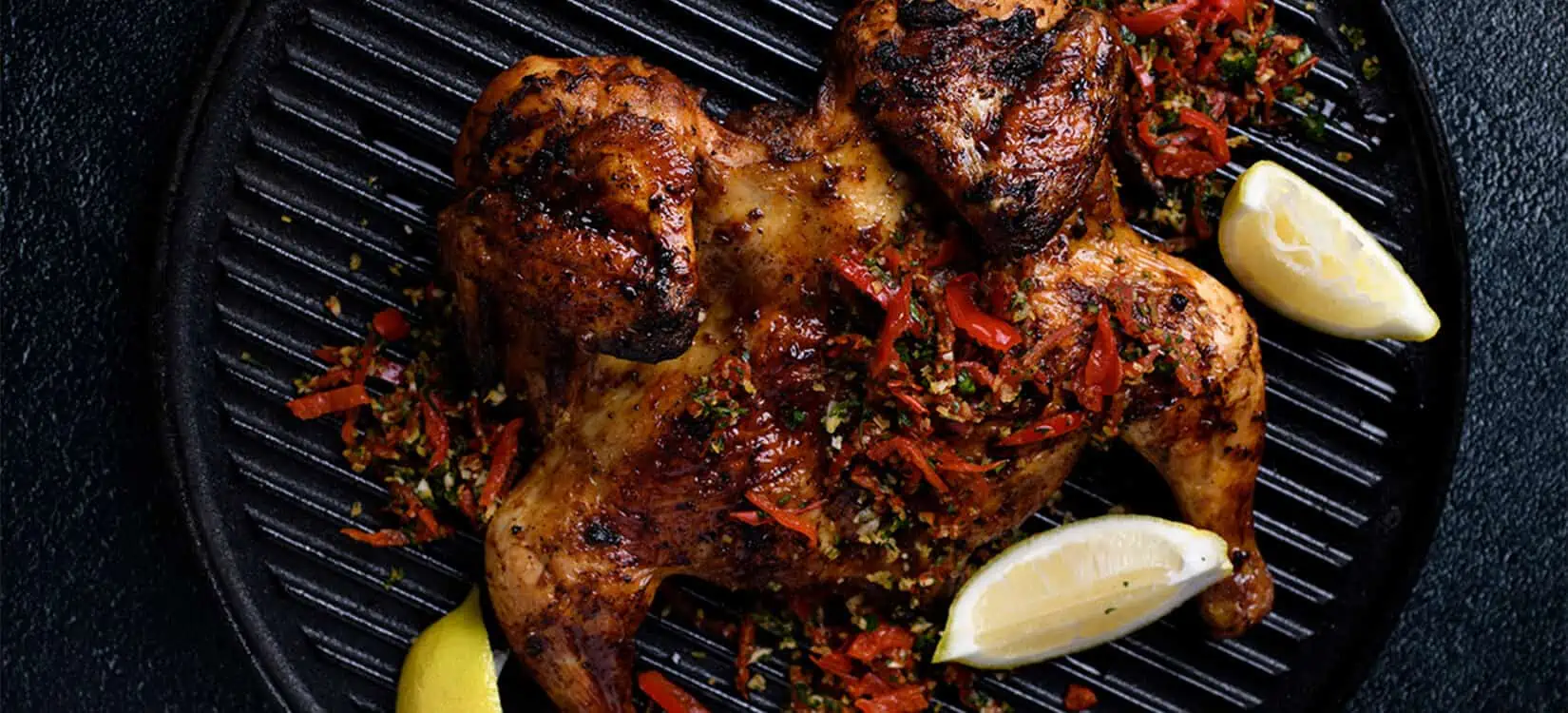 Whisk the lemon juice with the olive oil, season and base the chicken.
Cook the chicken over a medium heat for 40 – 50 minutes until juices run clear when pierced with a sharp knife.
While the chicken is cooking, make the gremolata by mixing all the ingredients together in a bowl.
Serve cooked chicken with Gremolata scattered over with a crispy green salad and baked potatoes.