09 Dec

Chocolate Brownie

A quick & easy Chocolate Brownie Recipe with Cherries and PEPPADEW® Sweet Piquanté Peppers for a unique twist. A moist & fudgy baked dessert that's a real crowd-pleaser.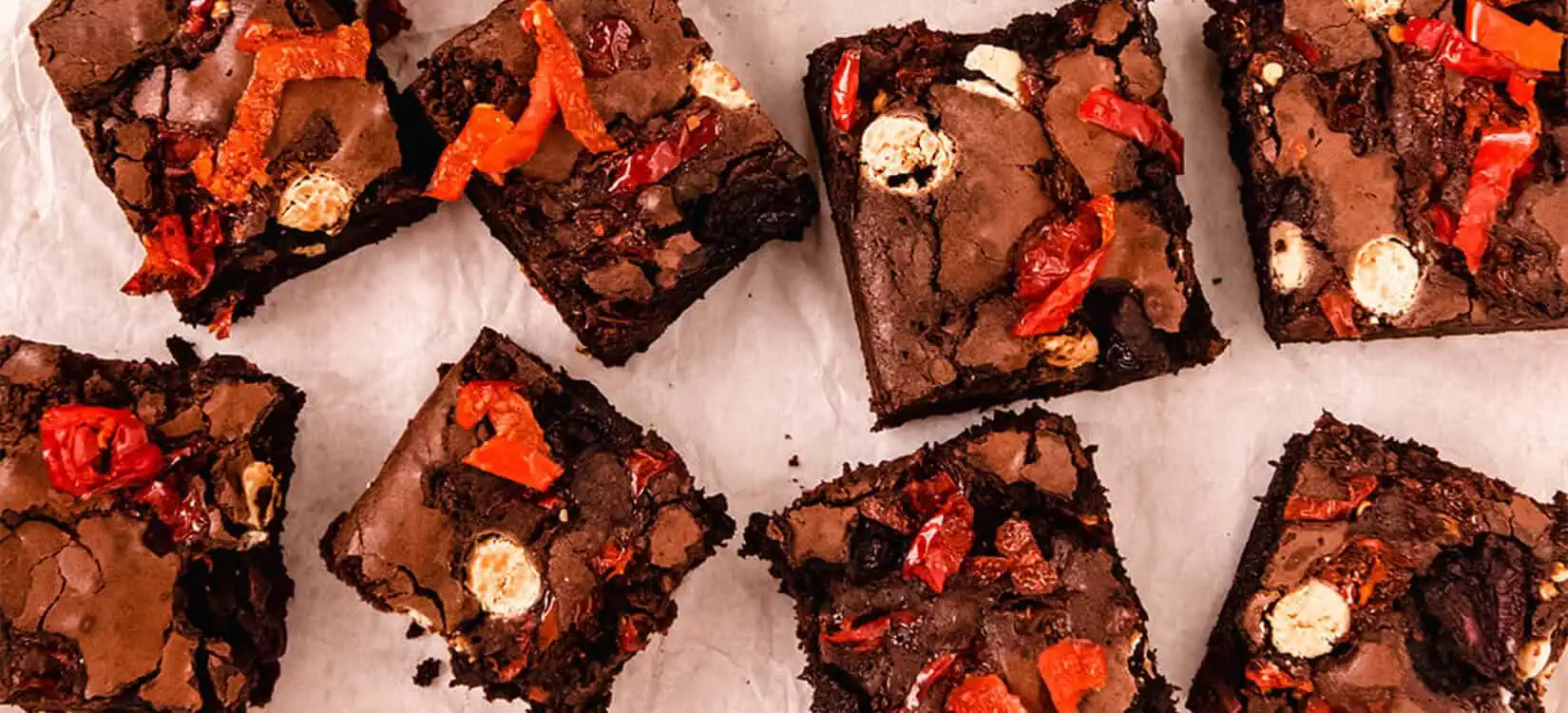 Preheat the oven to temperature on the Brownie Mix packet.
Line and grease a brownie tin.
Make the brownies according to instructions in the packet, and pour into the prepared tin.
Scatter the cherries over the top of the brownie mixture, followed by the Sweet PEPPADEW® Piquanté Peppers, and lastly the white chocolate chips.
Bake according to the instructions on the packet, remove and allow to cool completely before cutting.
Serve with ice cream or cream