09 Dec

Prawn Salad

Try this easy, tasty & healthy prawn salad topped with a homemade salad dressing. Makes for an appetising starter or side dish. Serve with crusty bread.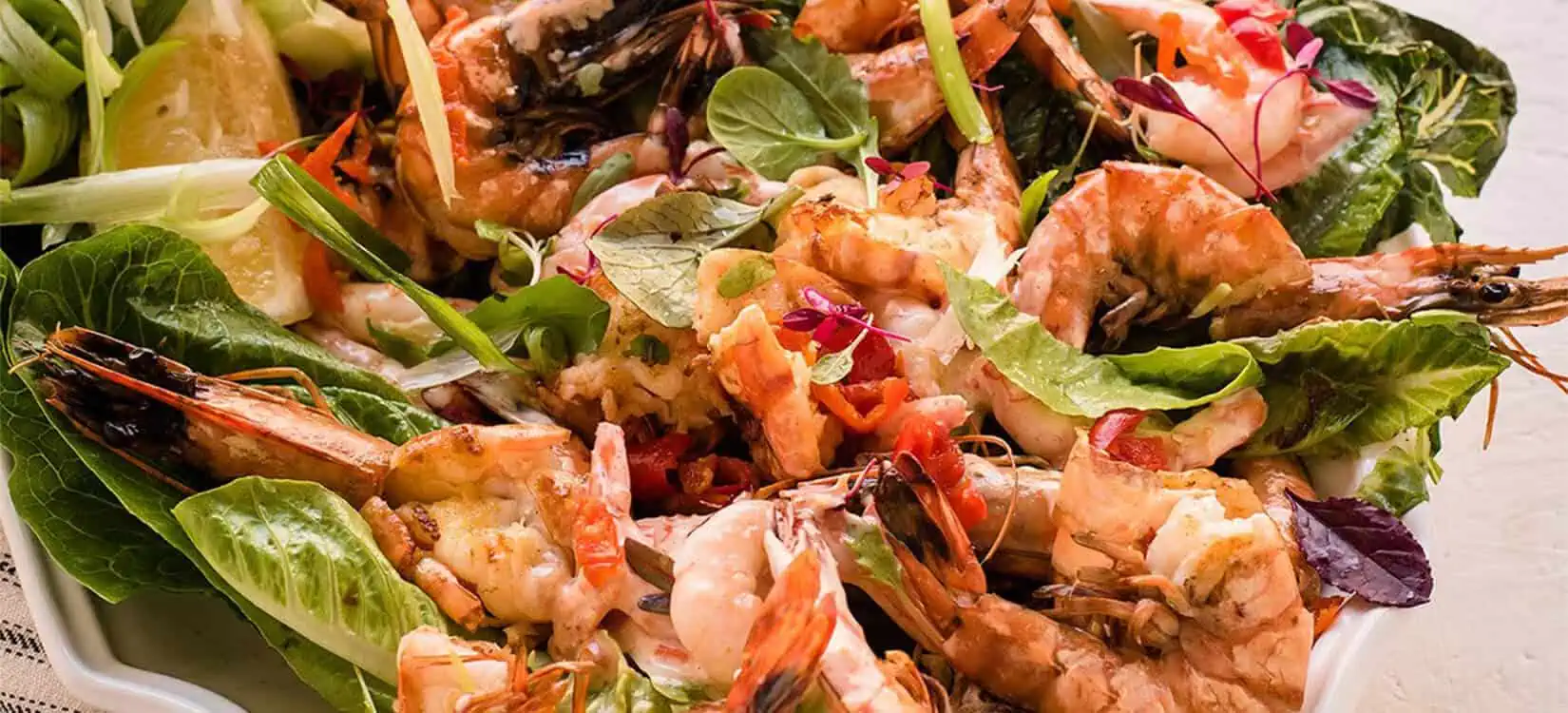 Prawn Cocktail Dressing:
½ cup good quality mayonnaise
50 g PEPPADEW® Sweet Piquanté Peppers Mild Chopped
Juice of 1 lemon
1 clove of garlic
1 Tbsp Worcestershire sauce
Salt & pepper
For the Salad:
8 large prawns, head on & cleaned
200 g cooked prawns
6 baby gem lettuce, washed and halved
Micro greens or salad greens
6 spring onions, sliced
Lemon wedges to serve
Pop the PEPPADEW® Sweet Piquanté Peppers into jug of hand blender, add mayo, lemon juice, garlic, Worcestershire sauce, pinch of salt & black pepper, and whizz to make pink mayo.
For the Salad, heat a griddle pan until very hot or over a BBQ, grill baby gem halves until just wilted. Remove and set aside.
Next, butterfly the prawns and grill until pink. Remove and set aside.
Mix the cooked prawns with half of the dressing.
To assemble, arrange the grilled lettuce on a platter, and spoon over the prawn mayo. Spoon the remaining sauce into a bowl. Arrange the grilled prawns on the platter.
Garnish with spring onion and lemon wedges, and sprinkle over the micro herbs & PEPPADEW® Sweet Piquanté Peppers. Finish with a grinding of black pepper & sprinkling of sea salt.