09 Dec

Brie & Cauliflower Base Pizza
BRIE & CAULIFLOWER BASE PIZZA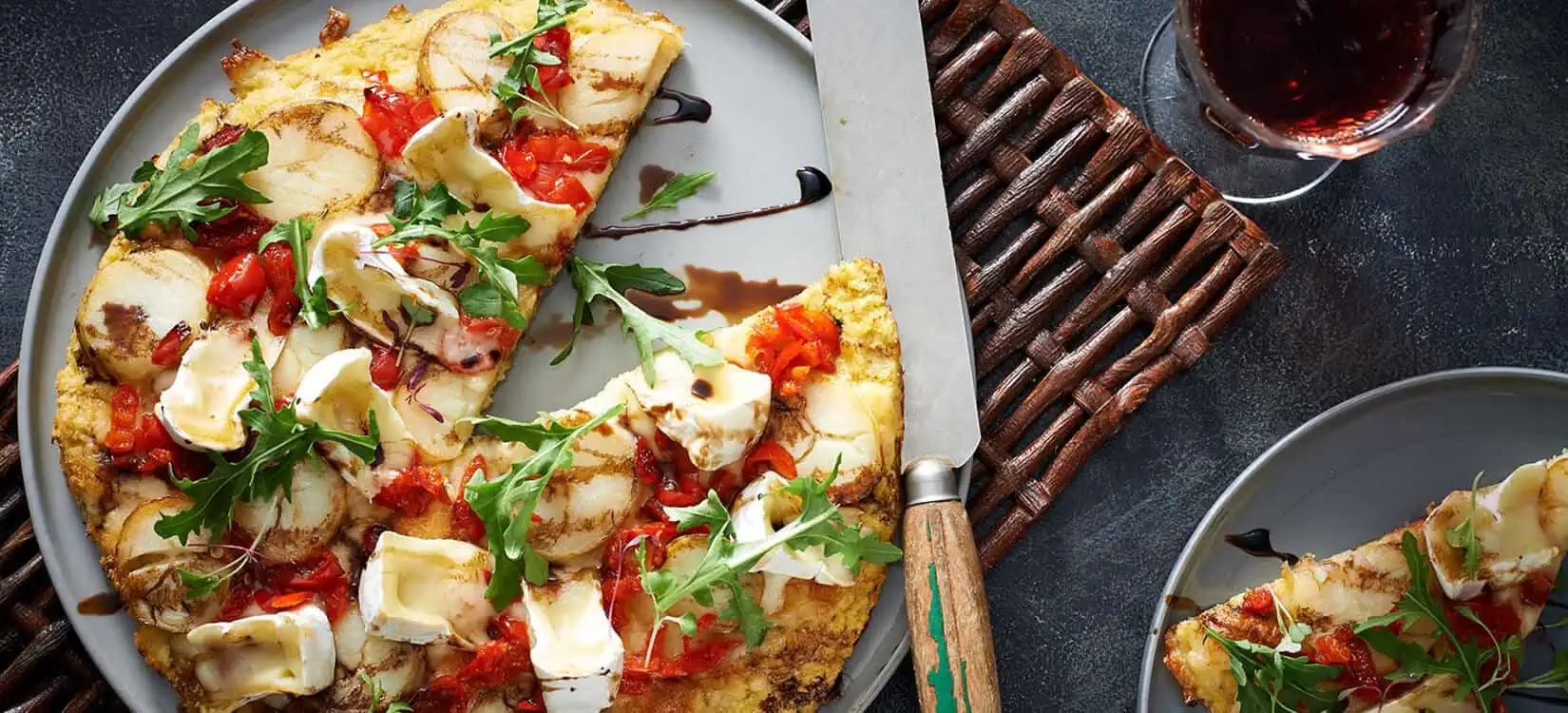 500g cauliflower, grated and steamed
2 eggs
1 cup parmesan cheese
4 Tbsp PEPPADEW® brine
Salt and pepper
2 Tbsp parsley
1 Tbsp almond flour
1 cup rocket
100g new potatoes, skin on, cooked
200g brie, sliced
100g PEPPADEW® Mild Piquanté Peppers chopped
200g Mozzarella cheese
Balsamic reduction for dressing
Combine the cauliflower, eggs, parmesan cheese, PEPPADEW® brine, parsley, flour and season.
Bake at 180'c for 10 – 15 minutes.
Remove from the oven and layer with brie, baby potato, PEPPADEW® Mild Piquanté peppers and mozzarella.
Return to the oven until the cheese has melted.
Remove from the oven, top with rocket and drizzle balsamic reduction over and serve.
Replace the potato with caramelised onion.