09 Dec

Chopped Salad

A bright and colourful Chopped Salad Recipe that can be prepared in just 10 minutes. Loaded with fresh veggies, beans, chickpeas & sweetcorn. An easy BBQ side dish.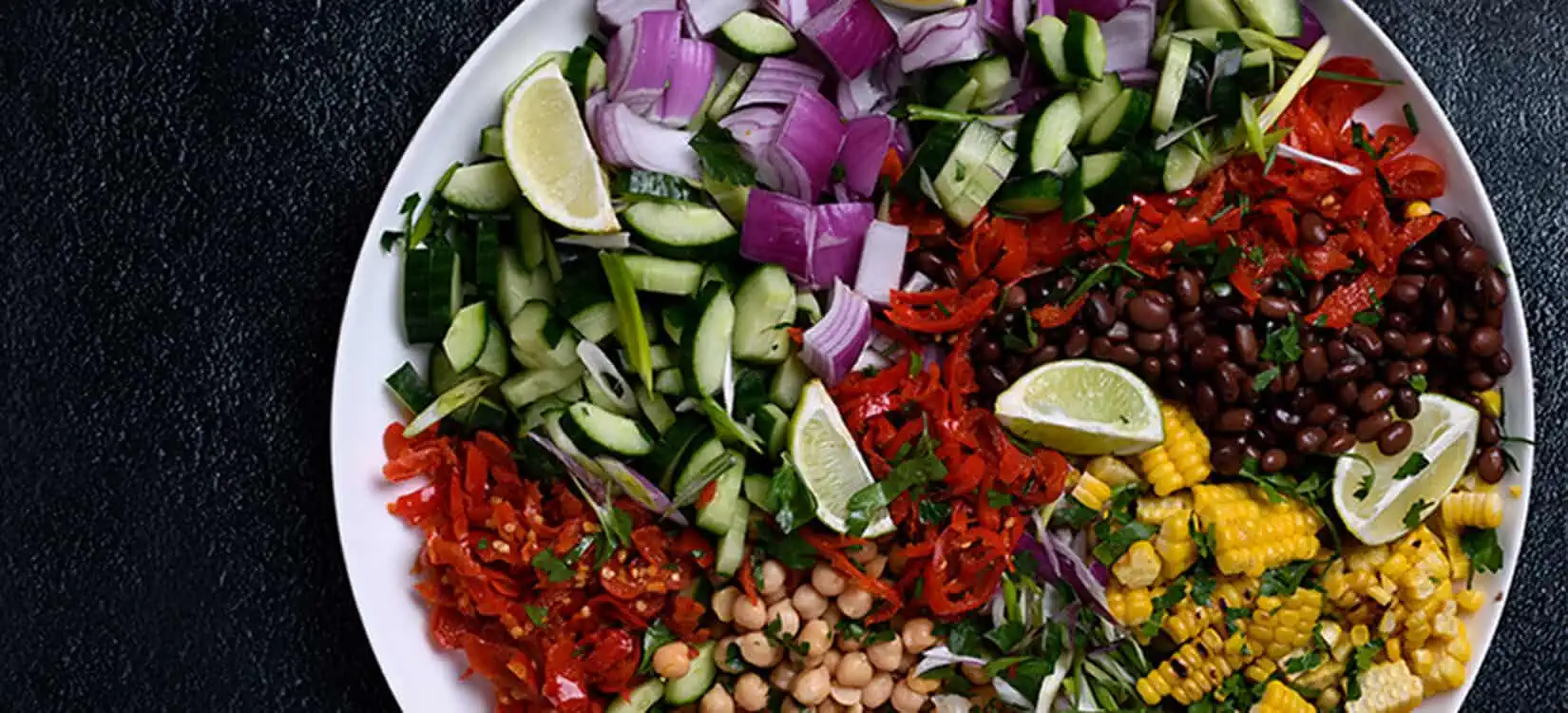 400 g can black beans, drained
400 g can chickpeas, drained
400 g whole sweetcorn kernels, drained or 2 sweet corn cooked and corn cut off the cob
100 g PEPPADEW® Sweet Piquanté Peppers Mild Chopped
1 cucumber, chopped
1 bunch flat leaf parsley, chopped
1 red onion, diced
To garnish: Lime wedges & chopped parsley
Place all the ingredients on a large salad platter.
Garnish with lemon wedges, chopped parsley and extra PEPPADEW® Sweet Piquanté Peppers.