11 Nov

Chocolate Truffles

A great gift for your host or enjoy the holidays with family with chocolate truffle indulgence.  Remove from the refrigerator about 10 minutes before serving.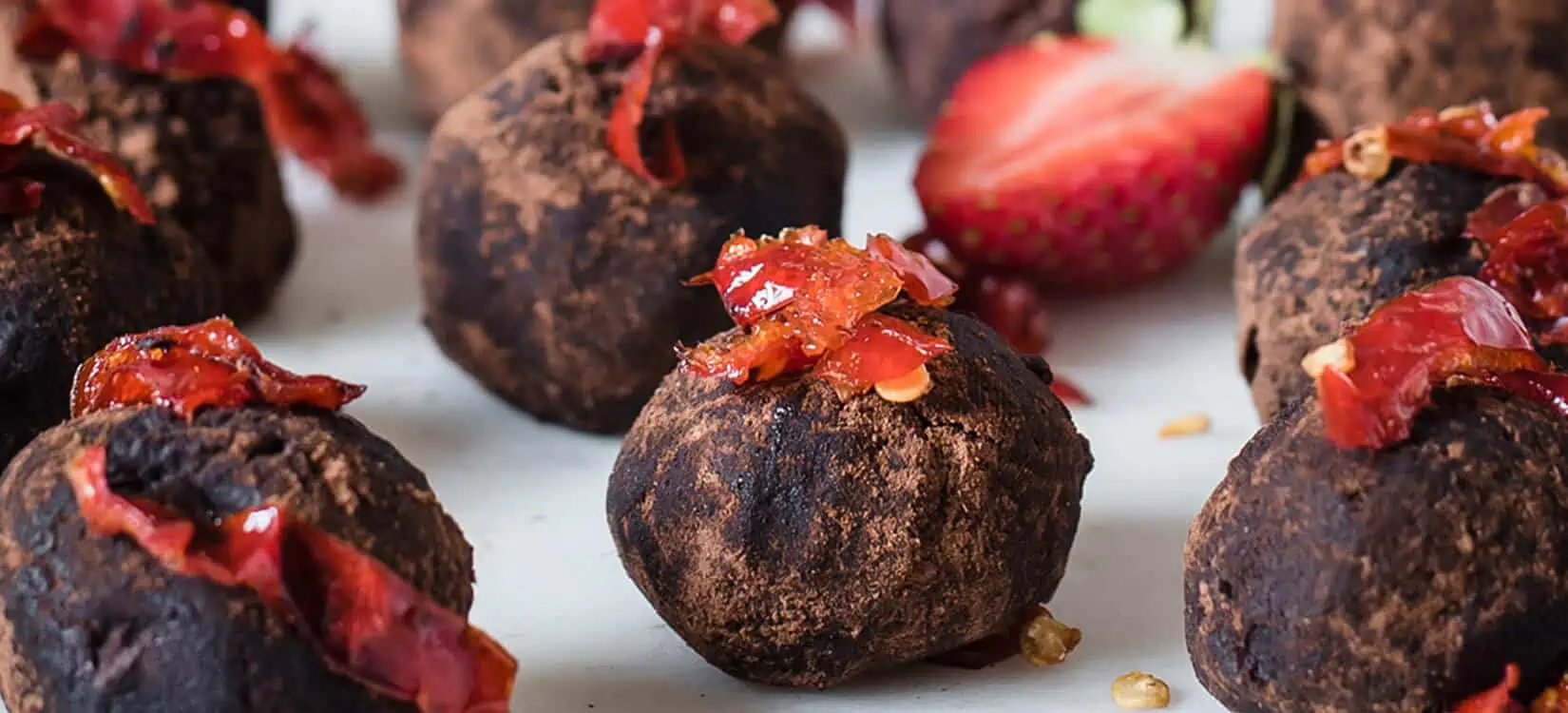 Warm the cream in a saucepan, do not let it boil.
Add the chocolate and butter, remove from the heat and stir well to combine.
Dry the Chopped PEPPADEW® Sweet Piquanté Peppers Mild Chopped by patting dry with paper towel, making sure they are very dry. Reserve a few for garnish and add the rest to the chocolate mixture.
Transfer to a bowl, and chill for 2 hours until set.
Use a melon baller or teaspoon to scoop out the chocolate mixture and roll in cocoa powder. Top with extra Chopped Piquanté Peppers.
Serve your truffles with a couple of small glasses of Liquor or Vodka shots or a post dinner treat, with coffee.